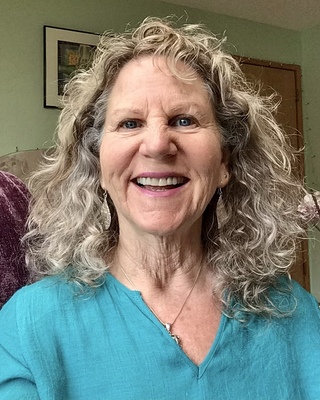 Dr. Meagan Pugh
Dr. Pugh is in private practice in Sebastopol, California as a Somatic Art Therapist, Somatic Experiencing® or SE™ Practitioner, Internal Family Systems Therapist and Licensed Professional Clinical Counselor (LPCC).
Meagan is a national workshop facilitator and specializes in teaching a comprehensive approach to healing the somatizations of trauma. She is the founder of the Somatic Art Therapy Trauma Institute (SATTI) which trains professionals in the integrative model of Somatic Art Therapy.
In her work with individuals, couples and groups, she is highly effective in healing trauma and helping clients regain their joy in life. Using the creative arts, she incorporates an in-depth exploration of archetypal energies through the chakras with the practices of Somatic Experiencing® or SE™ and the Internal Family Systems model of therapy.
Meagan brings to her clients and students the exciting theories that link mind and imagery with physical healing. She combines twenty-five years of experience counseling and teaching others with the fruits of her own healing journey.
Meagan is the author of The Spiral of Healing, A Journey through the Chakras to Awaken Creativity and Body Wisdom, and the companion CD of guided imagery called The Spiral of Healing. Both can be ordered at our online store.
Affiliations:
American Art Therapy Association (ATTA) ATR-BC, 1993 – present.
United States Association of Body Psychology – 2010 to present.
Northern California Art Therapy Association (NorCATA), San Francisco, CA,1994 – present.
Association of the Integration of the Whole Person (AIWP) – Transpersonal Counselor in Art Therapy, Pastoral Counselor, Rohnert Park, CA, 1994 – present.
Somatic Experiencing® Trauma Institute (SETI)– Somatic Experiencing Practitioner Affiliation, Lyons, Colorado, 1999 – present
GoodTherapy.org – online registry.
Share with your friends and colleagues.