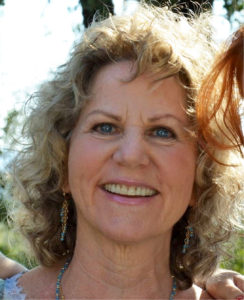 Welcome to Art to Heart Counseling
We have not come here to take prisoners
But to surrender ever more deeply
To freedom and joy.
We have not come into this exquisite world
to hold ourselves hostage from love.
Run my dear, From anything
That may not strengthen
Your precious budding wings,
Run like hell, my dear,
From anyone likely to put a sharp knife
Into the sacred, tender vision
Of your beautiful heart.
We have a duty to befriend those aspects of obedience of our house
And shout to our reason, "Oh please, oh please come out and play."
For we have not come here to take prisoners,
Or to confine our wondrous spirits
But to experience ever and ever more deeply
our divine courage, freedom, and Light!
– Hafiz
As we begin to turn towards winter, I am reminded by Hafiz to stay connected to what brings me joy. Creativity has always drawn me deeper to my true nature and has provided many opportunities to surrender to the awareness of love.
So I offer those opportunities to you in the form of individual and couples counseling, and three new groups forming in early 2019. Please give yourself the gift of your own divine courage, freedom and light!
Blessings,
Meagan
Upcoming Events
Exploring Your Inner Cast of Characters
For Men and Women – Couples Welcome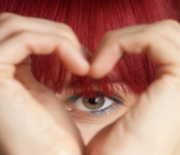 Transform judgment into curiosity and caring.
Identify and take ownership of your responses.
Deepen your intimacy in relationships.
Learn how to bring compassion and healing to yourself and others.
Use your creativity for healing.
Create community
6 Saturday Sessions in Sebastopol
TBD
$420 per person if paid in full.
$75 per session per person
(partial scholarships available).

Call to reserve a space: 707.477.3824
This group is based on
The Internal Family Systems Approach by Richard Schwartz
All Parts are Welcome!
Embodying Your Royal Personhood
A Journey to Embrace Your Power, Passion and Sacred Purpose

Do you live your passions?
Do you feel empowered to fulfill your purpose?
Do you walk in your own sovereignty?
Do you feel secure and confident in yourself?
Do you connect to and take charge of your life in a way that serves yourself and others?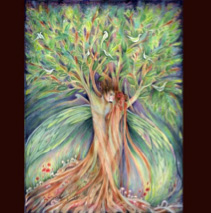 A wise Ruler uses his/her power to bless the kingdom and support the realm. All around us we are witness to Shadow or Tyrant Rulers who are out of integrity with their true purpose and misuse their power. Using this metaphor for our inner exploration, we will notice and transform the places where we are out of integrity with the qualities of our own Ruler archetype. We will get comfortable with and embrace our own abilities to lead, rule, and direct the flow of our lives.
This 10 month group will support your exploration of Sovereignty and the integration of your Royal Personhood. Called by many names, including Higher Self, Ruler (King/Queen) Archetype, God/Goddess, Organizing Principle, Embodiment of Spirit, and Self Energy, this powerful archetype lives within each of us and is asking to be awakened and utilized.
We will gather in a safe and sacred community to support the integration of the Royal Personhood in each other using creative art process, parts work, story-telling, movement, interactive exercises, writing and contemplation.
10 Saturday Sessions in Sebastopol
TBD
$1300.00
Discount for full payment
(partial scholarships available).

Call Meagan to reserve a space: 707.477.3824
Join Us For A Journey Into The
SPIRAL OF HEALING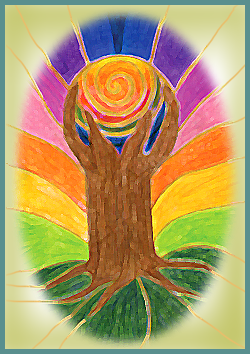 Year-Long Group
Renew Your Relationship with Body, Mind and Heart through Art and Movement
Supporting your journey of awakening to health and wholeness in a fun, enlivening and creative way, is the intention of this somatic and expressive arts group.
You will learn to walk the Spiral of Healing, access resources, create safety and build boundaries and protection. You will also learn to prepare and strengthen your awareness of and relationship with your body, journey through your chakras or energy centers, and retrieve and re-member aspects of yourself.
This is an opportunity to witness your "inner cast of characters" in a safe, nonjudgmental and sacred environment.
One Saturday each month
TBD – Sebastopol, CA
Call Meagan to reserve a space: 707.477.3824
Art to Heart Counseling – Private Practice
Individuals, Couples and Groups

I offer ongoing counseling for men, women and couples, Somatic Art Therapy Groups which integrate creative process, Somatic Experiencing, and Internal Family Systems or Parts work. Referrals bring free sessions and groups.
Please call for more information: 707.823.1131
I welcome new individual and group clients. Sliding scale.
*Special Offer*
The first five people who respond to this newsletter will receive a free 30 minute phone session.
In support of clients, I use a combination of creative arts processes, Somatic Experiencing© and the Internal Family Systems Model (parts work) for healing and self-discovery. I have openings available for men, women and couples. Please call for a free session: 707.447.3824
What people are saying about
Meagan Pugh and Art to Heart Counseling
"Combining movement and imagery allows us to access the unconscious, resulting in a very powerful healing process. This is wonderful work!"
Jan Nilsen
Nurse Practitioner, MFT
"Meagan's work engages individuals in an authentic experience that returns them to a natural state of balance and profound awareness of self empowerment."
Kaylin Noblin
Art Therapist, MFT
Art to Heart Counseling
Providing support with imagination and heart
Meagan Pugh, LPCC, ATR-BC, SEP
Licensed Professional Clinical Counselor
Board Certified Registered Art Therapist
Somatic Experiencing Practitioner
Internal Family Systems Therapist
Fill out the form below to receive Meagan's Newsletter by email.
[contact-form-7 id="7″ title="Contact form 1″]
Share with your friends and colleagues.